When you do a spinning cup ride business, you'd better choose suitable one for your business. Then, how to choose suitable spinning cup ride for your different business modes? Choosing a suitable teacup ride for your different business modes depends on many factors, including available space, teacups ride styles, etc. Therefore, here are some considerations for selecting a spinning teacup ride for different business modes: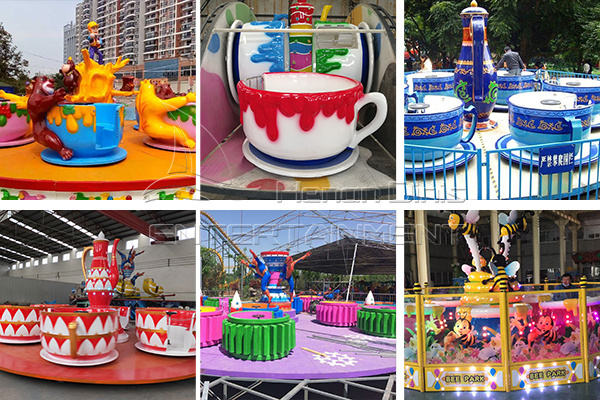 For amusement parks, 36 seats amusement park teacup ride is suitable.
When you start a business in a fixed place, amusement park, you can choose 36 seats teacup amusement park ride. Why? Because this 36 seats amusement park teacups has 9 big size cups. All in all, this 36 seats coffee cup ride with large capacity is a classical family attraction, which is suitable for family to close relationship. When parents and children go to your funfair, they can ride on one big cup together. Now, listen to me, and we help you calculate your earning. If one family pays 40 dollars for one cup every time, 9 cups will make you earn 360 dollars. Thus, this amusement park teacup ride with 36 seats is a best tool for your fairground to make money.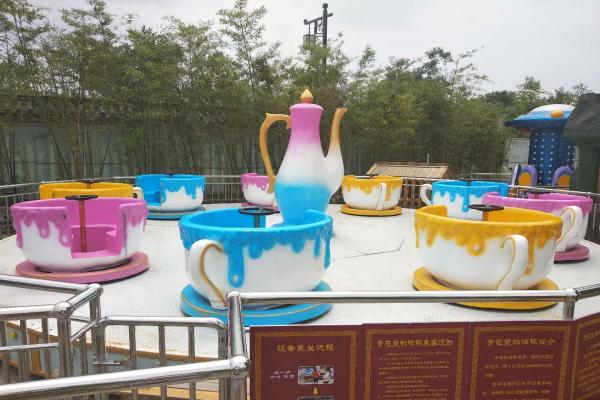 For indoor children playground, bee themed teacup ride for sale is suitable.
As we all know, the land of indoor children playground is very precious, and you hope that every inch of the land can be used reasonably. For this, our company designs and manufactures a new type teacup amusement ride: 4 seats bee themed spinning coffee cup ride. Certainly, this 4 seats kids coffee cup ride, whose diameter is 3m, doesn't occupy more area in your indoor children playground. By the way, if you are strong, you can buy small ferris wheel, small carousel, inflatable castle together with bee themed tea cup ride. With these attractive amusement attractions, your children playground will make more money than before.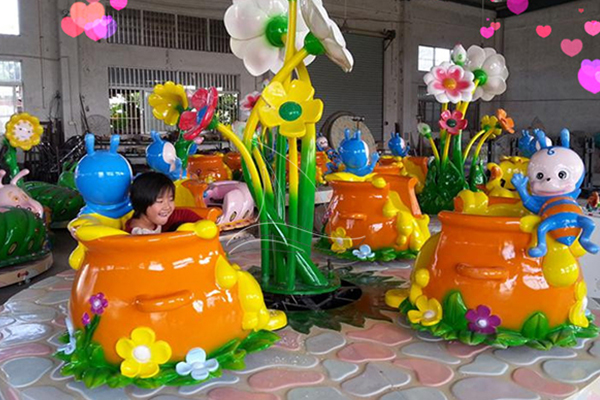 About your mobile business in the fair, portable teacup ride is suitable.
If you are a business who do a mobile business, please choose our portable coffee cup. Why to choose this style? Firstly, manufactured by fiberglass and drawn by famous paint, this colorful fiberglass portable teacup ride is popular among children and adults in the fair. Secondly, this portable teacups ride for sale can make you get a return quickly. Furthermore, the important one is that this style teacup ride can be folded. Then, it is also easily installed and maintained. Thus it is suitable for you to do a mobile business in fairs or other places.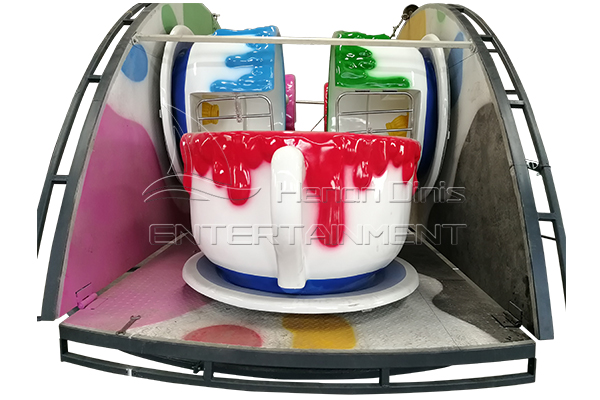 About business in the mall, animal teacup amusement ride is suitable.
Furthermore, if you do an amusement equipment business in the mall, please choose animal teacup ride for sale. Our animal coffee cup ride has FRP material bear-shaped cups and a cartoon image as its central column. Thus, this style spinning cup ride is popular among 3-12 years old children quickly. So when 3-12 years old kids see it in the mall, they will think of its related cartoons, and they can't wait to experience it. More importantly, manufactured in SR, this animal spinning coffee cup with 5 cups has a small area size. Therefore, it is suitable for your business in the mall, and you can easily get a benefit.