Tea cup ride for sale as an interesting amusement ride, is popular in many places. Tea cup ride has a teapot as central column, and many cups around the central teapot. In addition, you could not only use it in your backyard, garden, but also in the amusement park, theme park, Christmas, carnival, and fair.
Undoubtedly, wherever you use the teacup ride for sale, it can easily attract more children and young couples. Why does it attract more children? Firstly, spinning teacup ride's capacity is 4 people in general, so kids experience its thrilling together with their friends. And couples can enjoy the thrill together which create memorable experiences. Next, it has bright color FRP material appearance, and many attractive decorations on its appearance. So when young generations see the spinning tea cup ride, they will want to ride it. Moreover, our company will provide you various kinds of spinning tea cup rides. Importantly, if you want to customize teacup rides color, size, styles, capacities, our company meets your requirement. And we are glad to give you an economical price.
Top sale teacup rides for sale in Dinis factory
Main parameters of different teacup rides for sale in DINIS
Notes: specification of amusement park teacup ride is a reference, more details, please contact us!
| Name | bee cup ride | 4 cups coffee cup ride | 6 cups teacup ride | 9 cups tea cup ride |
| --- | --- | --- | --- | --- |
| Capacity | 4 persons | 16 persons | 24 persons | 36 persons |
| Material | FRP+Steel | FRP+Steel | FRP+Steel | FRP+Steel |
| Power | 3kw | 1.5kw | 3.5kw | 7.5kw |
| Height | 3m | 2m | 3m | 3m |
| Diameter | 3m | 3.6m | 6m | 9m |
| Speed | 1.2m/s | 1.2m/s | 1.8m/s | 1.8m/s |
Do you choose which teacup rides for different occasions?
Choosing vintage teacup rides for sale for amusement park
If you want to buy an amusement equipment for amusement park, you should choose our vintage teacup rides for sale. Why do we suggest you to buy our vintage teacup ride for sale? Because our vintage teacup ride for sale has many LED lights on the plate, cup appearance, and central teapot appearance. Besides, our vintage tea cup ride for sale manufactured by fiberglass and Q235 steel.  So its quality is high and color is bright.  Then, this teacup ride is quickly popular in the amusement parks.
Using teacup portables trailers rides for sale for fair
If you start a tea cup ride business in the fair, you can choose our teacup portables trailers rides. Our portable tea cup carnival ride can be folded, and easily moved to any where. So this portable teacup fair ride is very suitable for many places. Besides, this portable teacup ride for sale brings you a good return quickly. Foe example, you buy 6 cups portable teacup ride and do a business in the fair. Every people pay for 10 dollars to ride it, and more than 50 persons ride teacup mobile fairground ride for sale every day. You can make more than 500 dollars every day. As if you put coffee cup amusement ride in a high traffic place, you make more money every day.
Buying teacup carnival ride for your backyard
If you are a rich man, you also buy a carnival teacup ride for your children. With the development of society, many children have more pressure than before. So you need to find a way to release kids pressure, and you can buy tea cup ride for sale for kids. Why should you buy a tea cup carnival ride for your children? First, if you have a teacup amusement ride in your backyard, your kids can make friends with others quickly. Secondly, you can use coffee cup ride in the festival, then you invite your friends and their children to your backyard. Then, your kids and your friends kids will have a good time in the festival: carnival, Christmas, children's day, and so on.
Certainly, if you want to buy other teacup amusement park ride for your home, school, fairground, and children playground, we also provide you other themes amusement parks teacups for sale. What's more, these teacup fairground rides for sale are high quality, and their color are bright and appearance are smooth. Thus, our coffee cup amusement ride is very suitable for your use.
How to choose teacup ride for different ages in our company?
If you buy teacups ride for sale for different ages, you should choose a professional manufacturer to buy suitable one.
How to purchase a teacup amusement ride?
For amusement ride like tea cup ride, we recommend you to buy it from manufacturers. Both suppliers and dealers purchase from manufacturers and then sell to investors at a higher price. As manufacturers have their own factories, the price will be lower.
Our company as a professional manufacturer, are with more than 20 years sales experience. We boast a factory more than 20,000 square meters and around 200 workers. Additionally, we have complete production process and several workshops each with different functions. We welcome you to come to visit our factory.
Regarding to tea cup rides, we use exquisite craftsmanship to produce FRP material. We use pure FRP without talcum powder to produce the body of big teacup. For steel, we use national standard steel board which have their own serial numbers. And we use famous 51 brand paint which is not easy to fade. These materials make tea cup rides robust, wear-resistant and durable.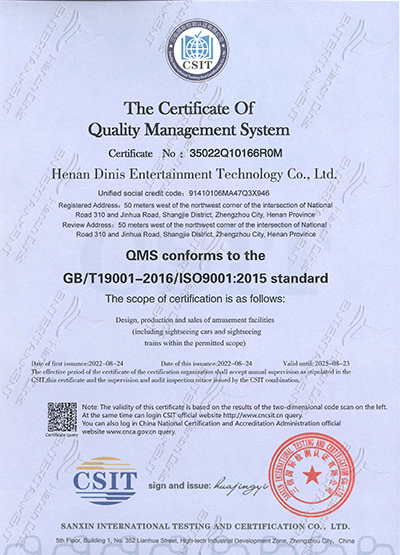 Do you know how the tea cup ride for sale works?
The rotating coffee cup amusement ride is mainly composed of a large turntable, small turntable and many cups. There are many small turntables on the big turntable, and many cups on each small turntable. In addition, the coffee cup ride rotates around the central axis, each small turntable also rotates around the center of large turntable with the speed of 1.2 m/s.
Besides, the working principle of the tea cup ride is based on centrifugal force, which is the force that pulls an object away from the center of rotation. Thus, when riders sit on it, the spinning motion of the teacup amusement ride creates a feeling of weightlessness and excitement for them.
Our company is a professional tea cup ride for sale manufacturer, which has special parts production factory, free-dusty room, roast paint room, and fiberglass room. So we can provide you high quality teacup rides for sale and other rotary rides, family rides, thrilling rides, children rides. What's more, our company has many production and export experiences. So our many amusement rides, including swing ride, waltzer ride, self control plane, merry go round ride, roller coaster, samba balloon ride, ferris wheel, jumping kangaroo, disco tagada, etc. are high quality and hot selling. If you want to know more details and special selling price, please contact us. Now order, give you a discount.