As a thrilling spinning ride manufactured & designed in 20 year experience factory, space roller ride is commonly popular in the amusement parks, theme parks, carnival. Certainly, speed windmill ride has 6 arms, and every arm has 5 seats. When speed windmill ride with 6 arms spins at the speed of 6r/m in the sky, it brings a thrilling and exciting feeling for children and adults.
If you want to buy a novel and high quality space roller spinning ride with a affordable price, please choose our company. Why to choose our company to buy space spinning roller ride? Because our company have many themed windmill rides for sale that are manufactured by FRP, Q235 steel. For example, space roller park ride, speed windmill carnival ride, large space roller, small space roller for sale. Certainly, speed windmill ride, spinning pendulum ride, waltzer ride, roller coaster ride are top 4 hot selling thrilling rotary rides in our company. These hot selling crazy spinning rides are popular with children and adults in the amusement parks.
What is the space roller price?
When you buy a space roller, you will want to know the space roller price. However, if you know the price range of space roller amusement attraction for sale, you can avoid to pay more money. in order to avoid to pay more money in the third paerty, please choose reliable and professional spinning windmill ride manufacturer: SR. when you buy speed windmill ride in our company, we can give you a discount.
According to our research, we find that the selling price of thrilling speed windmill ride is about 70,000-150,000 dollars. Certainly, this price range is a reference for you. Then, if you want to know our speed windmill ride latest price, please contact us to get a free quote.
24 seats & 30 seats speed windmill ride main parameter
Notes: specification in the below is only a reference, please contact us to know more details!
| | |
| --- | --- |
| Item | speed windmill ride |
| Material | FRP+Steel |
| Capacity | 24 or 30 people |
| Area Size | 20m |
| Running Height | 14m |
| Power | 50kw |
| Maximum angle | 180 degree |
| Voltage | 380V |
| Other | Music and Led light incluing |
| Speed | can be adjustable |
| Production time | 40 workdays after receive your deposit |
| Terms of Payment | TT & L/C at sight & Western Union ( 30% deposit and 70% balance paid before shipment) |
| Warranty | 12 month |
High safety space roller ride is available for your business in the amusement park
According to amusement equipment safe guide, speed windmill ride must fits GB8004-2008, and GB/T18160-2008 instandard requirements. In order to make sure spinning windmill ride operation safe, our company make effort to study its safe devices.
First, space roller rotary ride has safety seats: as we all know, the safe is an important thing for you to start the speed windmill amusement ride business. After all, space roller amusement ride for sale is a thrilling amusement ride, so our company set the high-safety device: Automatic pressure bar safety seat.

Second, prepare PLC control device for you to control spinning windmill ride: when we consider the emergency of spinning space roller ride, we think that preparing PLC control device is very important to keep speed windmill ride operation safe. Then, you can easily and safely control speed windmill crazy ride in your daily business.

Third, Automatic operation start chain is our featured safety system: when you use the popular speed windmill rotary ride in your fairground, you must simultaneously press the start button and bell button. Then, speed windmill ride will rotate and rise. In short, this system is a best safety device for you to do a space roller ride business in the amusement parks.
space roller video
By this video, you can know our speed windmill details, including fiberglass appearance, colorful LED lights, bright color, antomatic pressure bar seats, etc.
How to maintain space roller amusement ride?
As we all know, space roller ride is a thrilling large ride used in the amusement park.  So we must keep its maintenance to stop its acident happen. Then, how to maintain amusement park space roller ride for sale? Here's a general guide to help you maintain a space roller ride:
Regular Inspections:
You must do routine inspections before and after operating the space roller thrill ride each day. Checking for any signs of wear, damage, or abnormalities in the ride's structure, tracks, support systems, seating, restraints, electrical components, and any moving parts.
Lubrication and Cleaning:
Proper lubrication of moving parts is a crucial thing for smooth operation. Then, you need to regularly clean the ride's components to remove dirt, debris, and other contaminants that could interfere with its operation.
Electrical and Mechanical Components:
You need to inspect and maintain all electrical and mechanical systems of speed windmill ride, including motors, sensors, brakes, and control systems. then, you should test its emergency stop systems and safety interlocks to ensure they are functioning correctly.
Seasonal Maintenance:
Space roller rides may require additional maintenance during seasonal shutdowns or extended periods of non-operation. This can include more thorough inspections, overhauls, and component replacements, and so on. Besides, you have to maintain and check it every day.
Upgrades and Improvements:
Importantly, you should keep its upgrade and improvement. For example, you can upgrade the ride's components or systems  that can enhance its safety, reliability, and guest experience.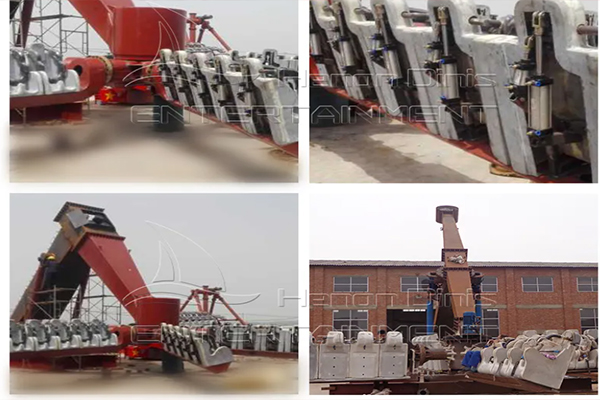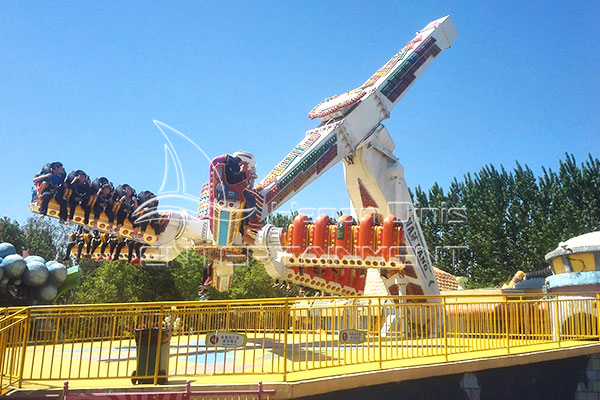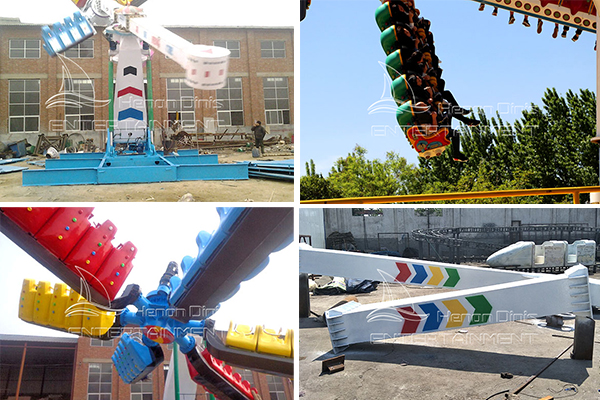 novel styles
Which styles space roller amusement ride can you choose?
In our company, we design and manufacture all kind of speed windmill amusement rides. For example, space roller carnival ride, space roller fair ride, space roller amusement park ride, large space roller ride with 30 seats, space roller small ride with 16 seats, and so on. So you can choose a suitable one according to your area.
To conclude, our space roller rides made by best materials are high quality, and its price is affordable. Besides, space roller spinning ride is one of hot selling spinning rides in our company. These hot selling spinning rides include swing ride, spinning horse ride, teacup ride, disco tagada ride, self control plane, ladybug ride, waltzer ride, jumping car ride, and so on. Therefore, if you want to start your business or expand your business in the amusement park, you can choose our hot selling spinning rides for sale. More details, please contact with us to know freely.