Kangaroo jumping ride is a classical spinning ride in the amusement park and children playground. Besides, it is similar with self-control plane ride, because it rotates up and down. When the kangaroo jump ride is operating, it rotates and jumps up and down like a real kangaroo. Thus, the jumping kangaroo rotary ride is becomes one of popular children rides in many areas.
Generally speaking, jumping kangaroo amusement ride has 6 arms, 8 arms, 10 arms, etc., and every arm has 2 cartoon kangaroo seats. Certainly, in our company, we can provide you all arms jumping kangaroo amusement rides. As a reliable and strong jumping kangaroo ride manufacturer, our company can customize this equipment for you. Importantly, our kangaroo amusement rides are high quality, which is made by fiberglass and best steel under many professional production processes.
Why does our company become a reliable jumping kangaroo ride manufacturer?
When you buy a kangaroo kiddie ride, you can choose our company, SR. Our company is a reliable jump kangaroo amusement ride manufacturer. Then, why does our company become a reliable kangaroo amusement rides manufacturer?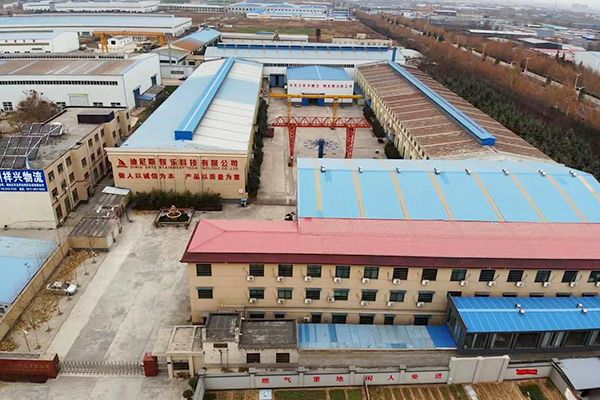 Firstly, our company is 2000 square meter factory, and also has many different sections. For example, we have clean room, steel production room, painting room, maintenance room, and so on. Therefore, our company is a strong, professional and reliable company.

Secondly, our company has many professional persons. For example, our workers also have professional certifications. Therefore, our kangaroo spinning rides made by our professional persons are high quality.

Thirdly, our company has enough kangaroo jump rides production experience. Every year, we export many jumping kangaroo rides and other spinning rides (swing ride, merry go round, ferris wheel, disco tagada, crazy dance, teacup ride, etc.) to many counties.

Fourthly, our kangaroo jump ride for sale is high quality, and its price is reasonable. Therefore, our company quickly becomes a top amusement rides manufacturer in China. Then, more and more businessmen build a relationship with us.
How does kangaroo jump ride work?
How does kangaroo jump ride work? Kangaroo jump ride for sale is a spinning ride, but it is like jumping car ride, too. Because it not only rotates around the central column, but also jumps up and down. When kangaroo jumping amusement ride for sale is operating, it will rotate around the central column. Moreover, it also jumps up and down with the sweet music. As long as children ride on it, they will feel ride on the real kangaroo's pockets.
What's more, our kangaroo jumping ride has a control box to adjust its speed, music, sunning time, and so on. When you open the operation button in the control box, this cute kangaroo amusement ride is rotating and jumping. So this kangaroo jump ride is easy for you to use.
Why is jump kangaroo amusement ride popular among children?
1

First, this jumping kangaroo spinning ride has a special appearance, cute kangaroo seats. So it can easily catches more children eyes.

2

Second, its quality is high and its kangaroo seats like a real kangaroo. Therefore, kids ride on its kangaroo seats as warm as little kangaroo stays in its mother's pocket. Then, children can ride it to have a warm and happy childhood.

3

Third, when kangaroo jumping ride is rotating, kids can hear the sweet music. Due to the music adds cheerful atmosphere, kids can get double happy by riding on the kangaroo jump ride.

4

Fourth, our kangaroo ride for sale has double safe devices for children as like thrilling rides. So children can ride jumping kangaroo ride without worry.

5
Specification of different kangaroo jumping ride for sale
do you know specification of different kangaroo jumping amusement ride in our company? After all there are different capacities jumping kangaroo amusement rides in our company. We guess you want to know special parameter of jumping kangaroo rides. For instance, there are 6 arms, 8 arms, 10 arms, 12 arms jump kangaroo funfair ride, and customized arms kangaroo amusement rides for sale.
In general, 6 arms jumping kangaroo amusement set's capacity is 12 persons, and its area size is 6.5m diameter. Besides, its power is 10 kw. 8 arms kangaroo jump fair ride's capacity is 16 persons, its power is 12 kw, and its area size is 7.5m diameter. Furthermore, we also sell 10 arms, 12 arms large jumping kangaroo rides. If you want to know more details about kangaroo jumping fairground rides, you can contact with us. We have a professional selling group to answer your question, so you freely know about kangaroo carnival ride's details.
Which services about kangaroo jump rides for sale can we provide?
Which services can we provide for you? We can provide you perfect pre-sale services and after-sale services. Certainly, we also provide you a customize service, logistics tracking service, etc. For example, you want to add your park's name on the kangaroo amusement ride's appearance. Then, we provide you a customized service to add logo. All in all, our company services are good, and our company is worth for your choice.
Pre-sale services
When it comes to pre-sale service, we have our features. For example, you have a large fairground, but you don't know how to put amusement rides, including kangaroo jump ride, swing ride, carousel ride, teacup ride, etc. We can help you to plan your area, and we freely provide you CAD picture. Therefore, you can reasonably use your area.
After-sale services
After-sale services are also perfect in our company. Firstly, our jumping kangaroo carnival ride has a 12 month warranty. During the warranty time, the kangaroo jump spinning ride has any question, and we help you to solve instantly. In addition, if the kangaroo jump ride for sale goes wrong during over the warranty time, we also help you to solve. In short, if you have any question, we will solve it carefully and instantly.
How to produce kangaroo spinning rides in our company?
In our company, we firstly use the best material fiberglass as the kangaroo jump rides' main material. Next, our production process is top. After all we have many steps for every production process. Do you want to know the important production process in our company? Maybe the important process is to make kangaroo-shaped seats.
1

First, we use fiberglass to make the jumping kangaroo ride model.

2

Second, our professional workers deal with its rough edges, buff and sand it.

3

Third, our workers paint putty powder three times, and polish it.

4

Fourth, our workers brush on the varnish and famous paint.

5

Fifth, we draw the kangaroo in the paint room. Then, this paint room must be a free-dusty room.

6

Finally, when having finished paint, we also put kangaroo-shaped seats in the 55 degrees temperature roasting room about 2 hours.
In addition, our paint process has 8 steps. So our kangaroo jump rides for sale are high quality, which has a bright color. Thus, when you buy jumping kangaroo rotary ride, please our company without worry.
To sum up, our kangaroo jumping rides for sale are attractive and their quality are high. So if you want to start a jumping kangaroo ride business, please buy our jump kangaroo amusement rides. Besides, as a professional spinning rides manufacturer, our company produces all kinds of amusement rides. There are swing ride, paratrooper ride, merry go round, pendulum, teacup ride, self control plane, disco tagada ride, Ferris wheel, samba balloon ride, energy storm, crazy dance, mechanical bull ride, waltzer ride, etc. for sale in our company. Therefore, you can freely buy kangaroo jump rides or other spinning rides in our company. Now order, give you a discount price.