With the development of society, more and more people like to relieve their pressure in the amusement parks. Then, many amusement rides are more and more popular in the amusement parks. However, do you want to know top 3 hot selling spinning amusement rides in our company 2023?
Hot Selling One: Spinning Horse Ride
Our spinning horse ride is a classic amusement ride designed for young generations, so it is quickly popular in the amusement parks and other places. Do you know why is our merry go round ride popular among young generations?
First, because it has many attractive themes and many decorations on its appearance. For example, our company can provide you sea carousel, vintage merry go round ride, 3 horse carousel, carnival carousel ride, Christmas carousel ride.
Second, our carousel ride for sale is high quality and its selling price is reasonable. For example, our 16 seats carousel ride with reasonable price is suitable for you first carousel ride business. All in all, our merry go round rides for sale are popular and hot selling at home and abroad.
Hot Selling Two: Self Control Plane
Self control plane is one of hot selling spinning rides in our company. In general, self control plane ride has 6 arms, 8 arms, 10 arms, 12 arms, and every arm has a cute and attractive plane-shaped cabin. What's more, children can ride on the cabins to control the self control plane ride up and down by themselves. So they can feel its fun by pressing control button of self control plane amusement rides.
Besides, if you want to buy other themed cabins self control planes, our company provide you other themed airplane amusement rides. For instance, you like the car-shaped cabins, we can provide you self control car. However, if you think the animal is cute, our company also provide you self control bee, self control duck ride, and self control shark ride.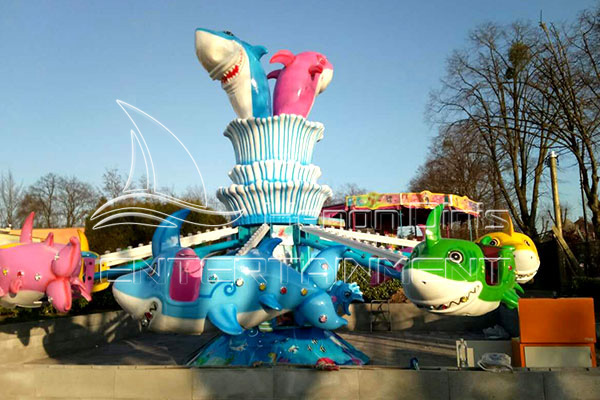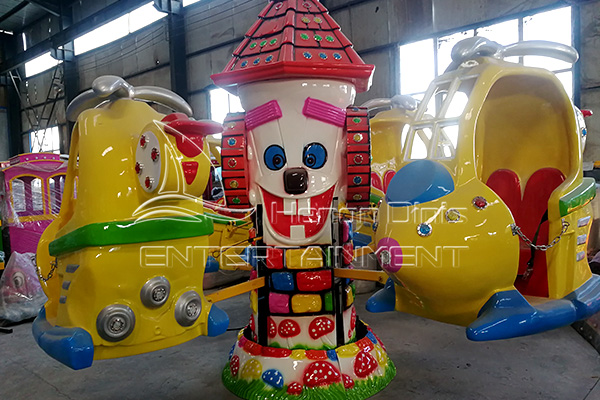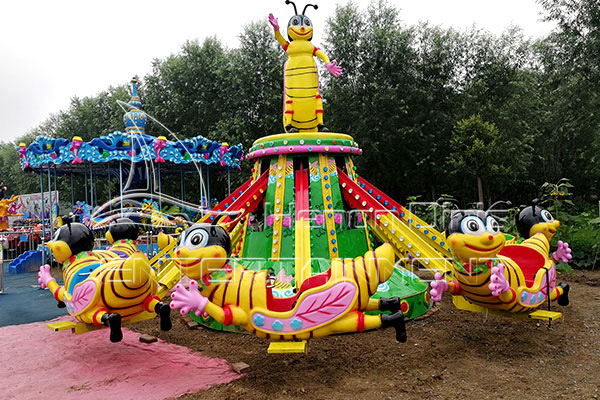 Hot Selling Three: Spinning Chair Ride
Spinning chair ride is a thrilling amusement ride in the fairground. However, although the flying chair ride is a thrilling ride, it is very welcomed by children and adults in many places. Because of the swing carousel ride's popular, so there are many styles swing rides manufactured by many amusement rides manufacturers, including our company. Then, how can you choose a suitable spinning chair ride for different children?
If you want to buy a wave swinger ride for sale for 5-10 years old children, our company provides you fruit flying chair. Children can know more fruit by riding on the fruit wave swinger ride. Besides, our company also provide you giraffe flying chair, lotus flying chair, watermelon flying chair for sale, and so on.
Certainly, if you buy a spinning chair ride for over 10 years old children and adults, our company provides luxury flying chair ride, big swing ride, carnival swing ride for you. All in all, our company designs and produces all kinds of flying chair rides for sale for different ages, so you can freely choose wave swingers in our company.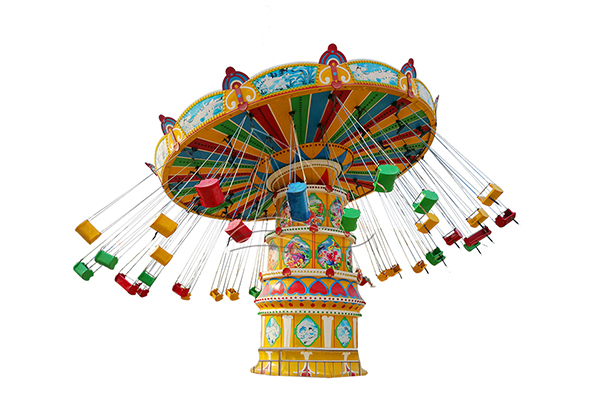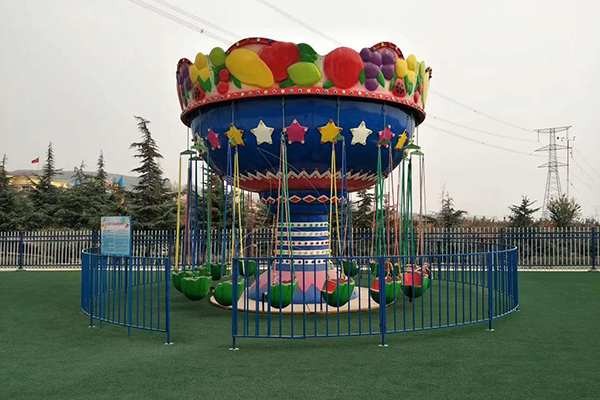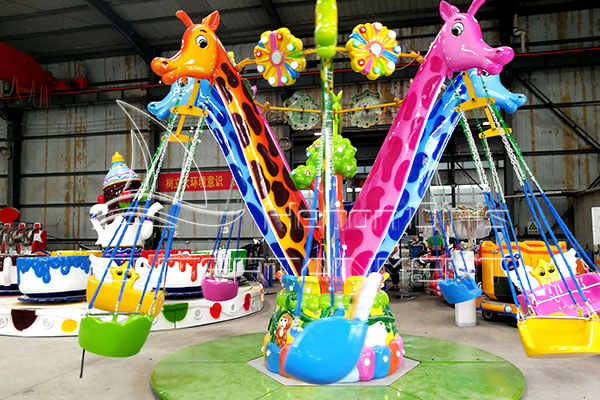 Importantly, our company designs and manufactures many amusement rides, which are hot selling at home and abroad. These equipment include disco tagada, teacup ride, pendulum ride, pirate ship, trackless train, track train, bumper car, waltzer ride, mechanical bull, octopus amusement ride, ladybug ride, happy jellyfish ride, roller coaster, ferris wheel, inflatable castle, and so on. Certainly, if you are interested in our any amusement ride, please contact with us.