spin ride
reliable spinning rides manufacturer
amusement park designer and planer
Hot selling spinning rides for children and adults in amusement parks, family, carnival, scenic area, resort hotel, etc.
crazy spinning rides are hot selling and popular in amusement parks. Fiberglass material spinning rides with colorful LED lights.

spinning fairground rides are attractive and popular with children and adults. new designed amusement park rides for many places.
Hot selling spinning rides in our company
There are many top sale rotary rides in our company, including spinning horse ride, spinning pendulum ride, spinning bumper car, spinning chair ride, tea cup ride, dico tagada, ferri wheel, family roller coaster, happy jellyfish ride, energy storm ride, paratrooper ride for sale, waltzer ride, octopus ride, pirate ship, trackless train, track train, inflatable castle, bungee trampoline, self control plane, indoor playground, space roller ride, mechanical bull ride, and so on. These amusement rides manufactured by professional persons, who still use best material: fiberglass & steel, best motor, famous paint, best parts. Thus, these hot selling spinning amusement rides are suitable for your business in the amusement parks, shopping mall, fairground, fair, etc.
park design
Reliable amusement attraction manufacturer with high quality novel themes amusement rides will provide you park design. In addition, park design includes CAD design pictures about your amusement park size area plan and amusement equipment locations. Our company has all kinds of kids rides, family rides, thrilling rides, which is made of high quality raw materials by professional designers and manufacturer. Importantly, we help many businessmen sucessfully build an amusement park. For example, 500 square meter, 800 square meter, 1000 square meter, 2000 square meter, 5000 square meter, etc. Thus, whatever square meters amusement park you need to design, our company provides you perfect plans.
Sucessful Amusement Park Design Cases
If you plan to build an amusement park, please contact us!
more information of spinning amusement rides
there are many things that you need to concern, including manufacture, export, installation and maintenance.
manufacture
our company uses fiberglass and Q235 steel to manufacture spinning rides for sale.
transport
our company will quickly transport spinning rides for sale to your nearby port.
installation
our spinning rides are easily installed, and we also provide you installation service.
Maintenance
our spinning rides are easily maintained, and we provide you lifelong free technology.
Spinning amusement rides manufacturer-Dinis
Our company is a professional amusement rides manufacturer and amusement park designer. In our company, we have professional designers, professional workers, reliable selling group, etc. Certainly, we also have professional manufacturing workshop, steel workshop, fiberglass workshop, painting workshop, free-dusty workshop, and so on. Besides, for different area sizes, our designers use CAD picture to plan your area size and plan spinning amusement rides locations. The following video will make you know about our company.
amusement rides sucessful cases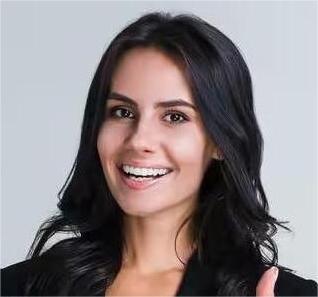 "Outstanding Work"
The beautiful work of the factory, Dinis, let more customers use popular spin rides to attract visitors for their amusement parks. We really helps them a lot in their business.
We design and manufacture all spinning rides, including mechanical bull ride, carousel rides, bumper car, disco tagada, flying chair, teacup rides,  self control plane, roller coaster, ferris wheel, pendulum ride, train ride, crazy dance ride, and so on.